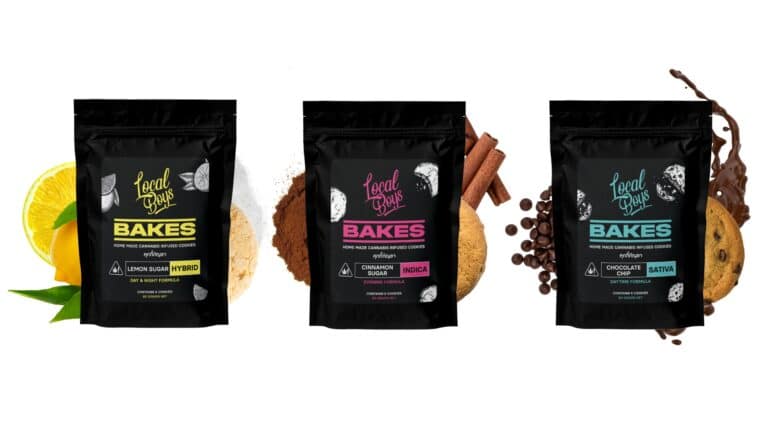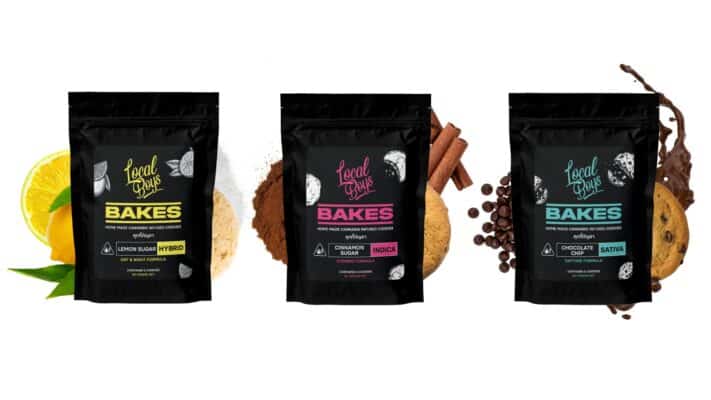 What is in our Local Boys homemade "BAKES"
WEED COOKIE
Number of pieces : 5 pcs
THC Content : Just enough for your delightful experience
Time Usage : day time, night time, and any time
Effects : Uplifted & Relaxed
Strain Type : Sativa, Indica, and Hybrid
Ingredients: Flour, sugar, coconut oil, egg, chocolate chips, vanilla, Thai cannabis trim
Local Boys release their first baking product, tasty cannabis cookies. BAKES use fine local ingredients and has the perfect texture and moistness. Focusing on popular flavours and keeping a subtle note of the cannabis terpenes.
You choose how you want to feel. BAKES come in indica, hybrid and Sativa varieties, so you can choose whether you want a more uplifting effect during the day or a fully relaxed body for when you want to do nothing at all.
Dosages work out to approximately 5mg THC per cookie, which is well under the Thai legal limit of 0.2 THC%. Eating one BAKE will be enough for most people to feel relief from their symptoms. BAKES are made with full-spectrum cannabis leaf, and contain other beneficial cannabinoids such as CBD, CBN, CBG and CBC.
Chocolate Chip (Sativa) 
Filled with gourmet Thai chocolate chunks
Lemon Sugar (Hybrid)
Tangy sweet lemon taste you must try
Cinnamon sugar (Indica)
The absolute favourite BAKES flavour