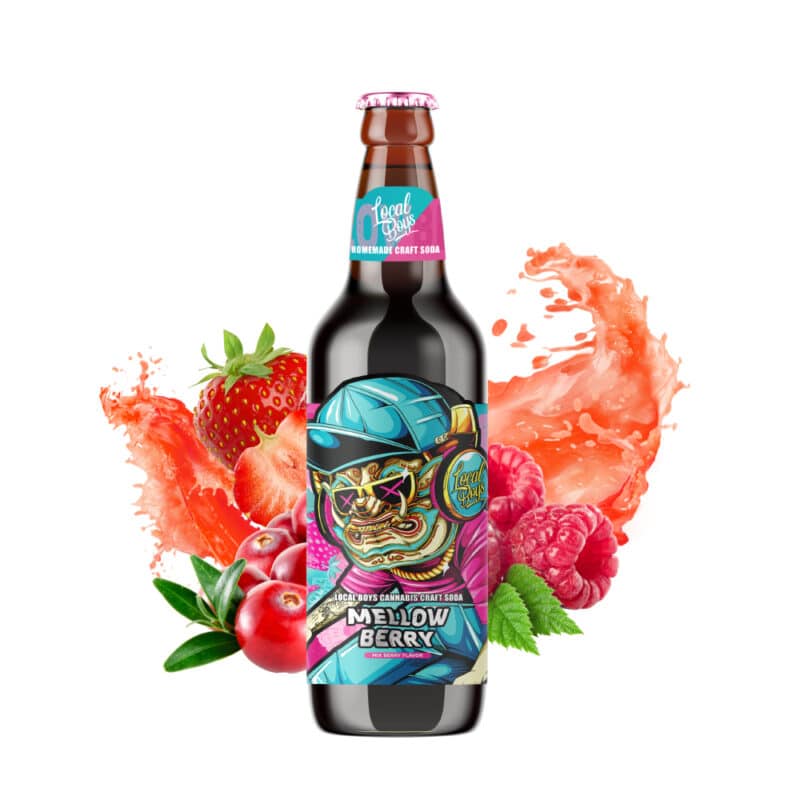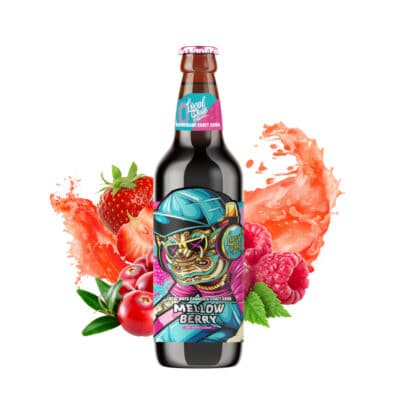 What is in our Local Boys THC Craft Soda – Mellow Berry
Size : 330ml
THC Content : Just enough for your uplifting experience
Time Usage : Any time
Effects : Uplifting
Ingredients: Carbonated Water, Cannabis, Raspberry , Strawberry , Cranberry, Sugar, Citric Acid, Natural Cannabis Terpenes
Crafted with the finest cannabis extracts and natural flavors, this Mellow Berry craft soda provides a smooth and satisfying high. With every sip, you'll enjoy the perfect blend of flavor and potency, taking your relaxation to new heights. Indulge in a premium quality, great-tasting drink that's perfect for unwinding after a long day.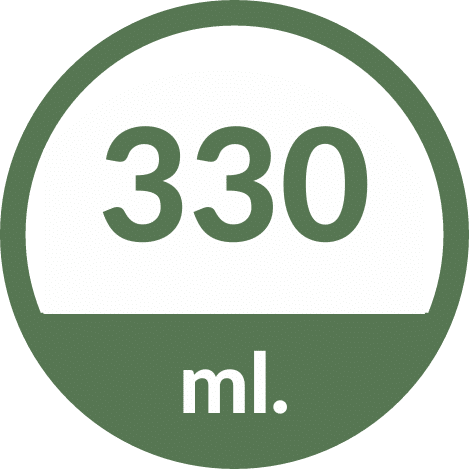 Our Local Boys THC Craft Soda FAQ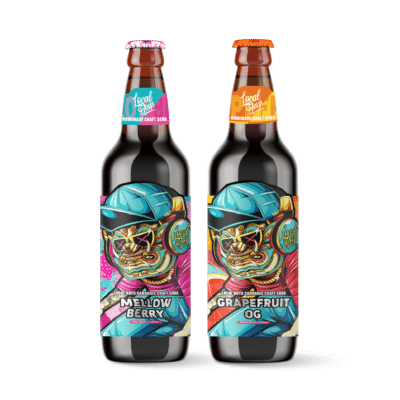 Why Local Boys THC Craft Soda?
Local Boys THC craft soda offers a refreshing and unique way to enjoy the effects of THC. Each bottle contains a carefully infused amount of THC, allowing you to enjoy the effects of cannabis in a beverage form. With THC craft soda, you can expect consistent effects without any hangover, unlike alcohol which can leave you feeling sick and dehydrated the morning after.
Is THC craft soda legal?
THC craft soda is legal in Thailand as long as it contains less than 0.2% THC. THC is the compound in cannabis that is responsible for the psychoactive effects, or "high." THC craft soda or THC products that contain more than 0.2% THC are considered to be marijuana, and are illegal in Thailand.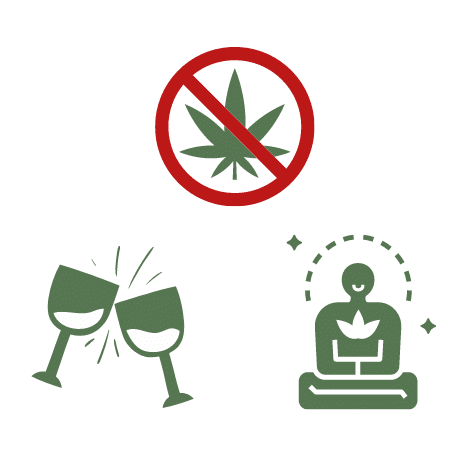 What are the benefits of THC craft soda?
THC craft soda can provide medical benefits to those who use it. It may help to alleviate symptoms such as pain, nausea, and anxiety, making it a good choice for those who use cannabis for medical reasons without smoking required, no hangover, and no risk of addiction.
How do I take THC craft soda?
Consume 1 to 2 bottles to help you relax or in social gathering. THC drink is safe up to doses of under 0.2% THC. but we recommended not to consume over 2 bottles per day
How long does it take effect ?
THC craft soda typically take 30-60 minutes to kick in. However, the time it takes for the effects to be felt can vary depending on a number of factors, including:
The individual's metabolism
Whether or not the person has eaten recently
Whether or not the person has taken other medications
What are the side effects of THC?
THC craft soda with 0.2% THC is generally well-tolerated, but some people may experience side effects such as:
Drowsiness
Dry mouth
Increased heart rate
Increased appetite
Is it Addictive ?
No, THC craft soda is not addictive as It contain 0.2% THC. THC craft soda does not have addictive properties like alcohol, making it a safer option for people who are concerned about addiction.