SEYA CBD is proud to announce its collaboration with SEAFC, a grassroots MMA league based in Bangkok, Thailand. This marks the first-ever collaboration between a cannabis brand and martial arts league in Asia, and it's a game-changer for athletes who are looking to achieve peak performance.
Fighters and athletes across the world have been using CBD to aid sleep, reduce pain, and create a more calm and restful state. SEYA CBD is a subsidiary brand of Bloom, and it's aimed at improving the quality of lives for anyone who gets to a gym. With the collaboration with SEAFC, SEYA CBD is now offering a range of products specifically designed to enhance athletic performance.
Benefits of CBD
CBD is known to be great at reducing pain and inflammation, improving sleep quality, and reducing anxiety. What most people don't know is that CBD can also help with reducing scarring on the skin when used topically in the recovery process.
SEYA CBD comes in four varieties: RELAX 1000mg, REST 2000mg, RELIEF 3000mg, and the new 100mg CBD for those hoping to make their first step into CBD usage. Single-serve CBD performance strips will be available soon.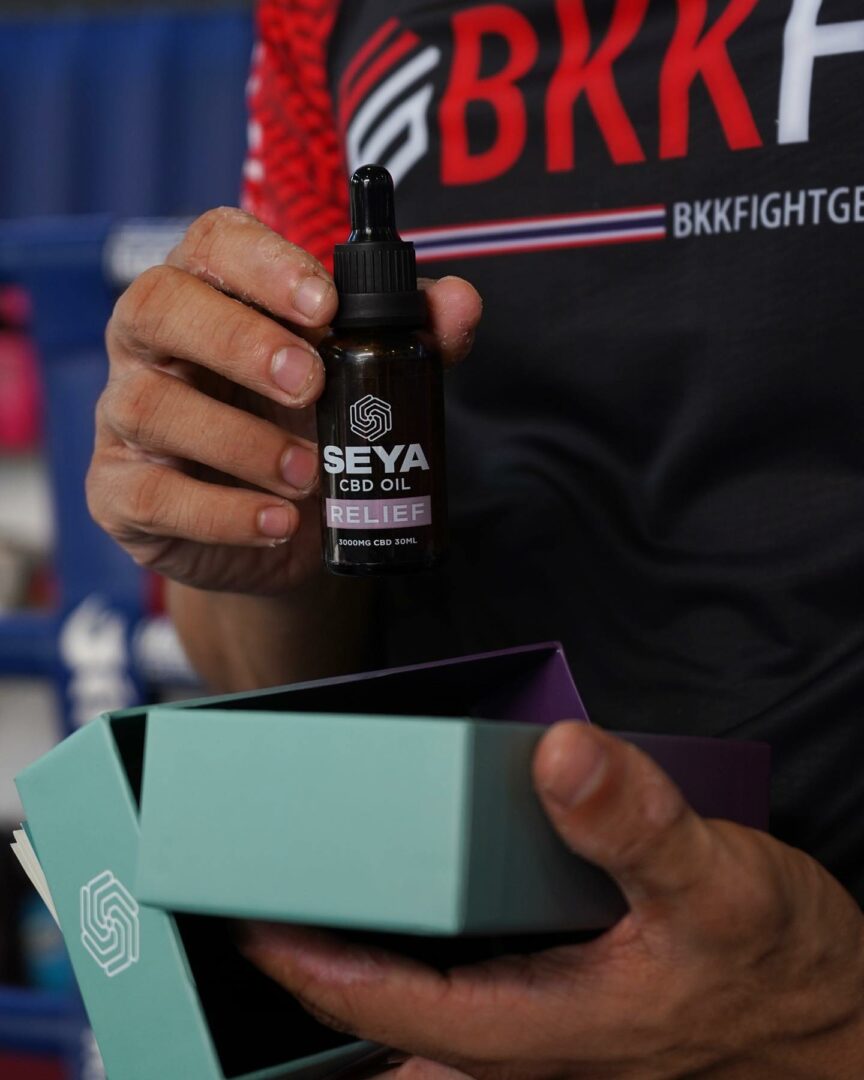 SEYA CBD Oil usage
Athletes need to take care of their bodies, and CBD can help with that. Most people are unaware that CBD can be applied topically onto the skin. Just two to three drops rubbed into the skin will reduce pain and inflammation within 45 minutes.
Taking CBD orally is also a great way to reduce anxiety, especially for fighters pre-fight day or in recovery. Taking CBD orally before bed is one of the most natural ways to aid sleep and promote a restful night.
SEYA CBD Cannabis Brand and SEAFC collaboration
With the SEYA CBD and SEAFC collaboration, athletes can now have access to high-quality CBD products specifically designed to help them achieve their goals. Whether you're a seasoned fighter or just starting out, SEYA CBD can help you achieve your peak performance. We're proud to be the first cannabis company to collaborate with a MMA league in Asia, and we look forward to supporting fighters and athletes across the world in achieving their goals.