The different types of CBD oils
Cannabidiol, also known as CBD, is the new wellness rage. Ever since Thailand amended the Narcotics Act to permit the use and sale of CBD products, there has been a renewed interest in cannabis.
In this regard, CBD is leading the way. Since it is non-psychoactive and does not get you high, authorities have been more willing to allow its commercial sale and research. In addition, CBD has plenty of health benefits ranging across the body and mind. But did you know that it comes in different forms?
We are not talking about CBD edibles, oil, gummies, or capsules. Instead, we are talking about what exactly it contains.
CBD oils come in three different types:
Full-spectrum
Broad-spectrum
Isolate
All of them contain CBD with a few other goodnesses from cannabis plants. The main difference lies in what compounds (cannabinoids) they contain.
Full-Spectrum CBD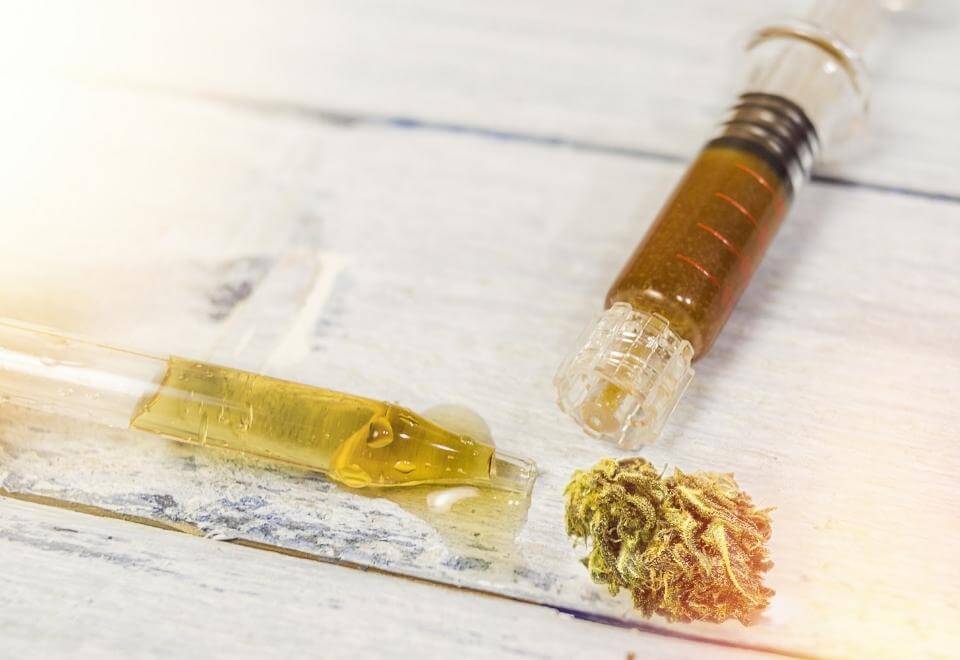 As the name suggests, full-spectrum CBD concentrate will have cannabidiol along with other cannabinoids like:
Terpenes
Flavinoids
Other phytochemicals
With full-spectrum CBD oil, you will get the best of what cannabis plants have to offer in all their glory. The native compounds of the plants are retained, and it is said that if you want to experience the advantages of cannabis fully, full-spectrum is the way to go.
The quantity of THC may be under 0.2% to keep it compliant with Thai cannabis laws. However, you can buy full-spectrum CBD oil with a much higher THC concentration in Thailand – but these require a doctor's prescription.
It's all about the Entourage Effect
As you know, THC and CBD comprise two of the 113 identified cannabinoids in cannabis plants. There is an underlying theory called Entourage Effect, which effectively says that cannabinoids, terpenes, and other organic compounds from the plant work together better than when taken alone.
In other words, cannabinoids, when consumed together with terpenes and flavinoids, are more effective in helping the body than taking THC or CBD alone.
Think of it as taking a balanced diet we all learned about in school days. Instead of focussing entirely on a particular vitamin or mineral, a good meal should include all the necessary nutrients. The same principle holds good for cannabis extracts too: for the most effective experience, it is recommended to take all compounds rather than a few.
Broad-Spectrum CBD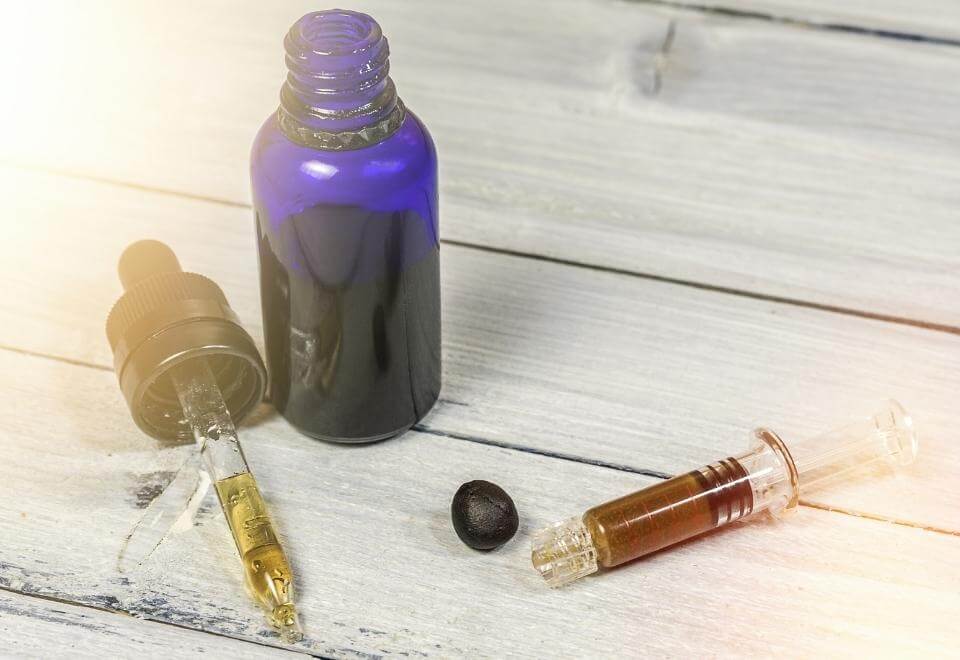 Broad-spectrum CBD extract does not contain any THC. It does have other compounds from the marijuana plant, so it is not 100% CBD either. Look at it as a compromise between full-spectrum and pure CBD.
You will enjoy the benefits of cannabis, be it for pain, sleep, or anxiety.
The Midnight coconut CBD oil at Bloom is a broad spectrum.
Isolate CBD
The isolate spectrum is pure, 100% CBD. It does not contain THC, terpenes, or any of the cannabinoids from the plant — just good old CBD in its purest form.
The isolate comes in a powder and is mixed with a "carrier oil" such as Medium-chain triglyceride (MCT) oil, hemp seed oil, olive oil, coconut oil etc.
Will you get high from CBD extracts?
CBD is non-psychoactive and will not get you high. However, THC will get you high, depending on how much you take.
In the case of full-spectrum CBD, the 0.2% of THC (or more) will likely cause a mild high – the euphoric feeling that we all associate with marijuana. And the greater the concentration, the greater will be your high. That's why you require a doctor's note for full-spectrum CBD oil for THC more than 0.2%.
You don't have to worry about it with broad and isolated spectrums.
Similarly, with the drug tests that have a marker for THC, you may be caught if you are using full-spectrum extract. However, if it is under 0.2%, then you should be fine as it is technically legal in Thailand.
At Bloom, we sell a wide range of different CBD and cannabis products, which will not make you high. Whether you want to find your inner Chi with CBD oil or enjoy the soothing effects of a cannabis scented candle, you can buy it at Bloom.