Boxers to golfers – how CBD has taken the sports world with storm
CBD is all the rage these days in Thailand. From helping people sleep better to reducing their anxiety, stress, and even chronic pain, cannabidiol is quickly finding its way into everyday wellness products. Even athletes and gymgoers look at CBD as a possible treatment for muscle pain and soreness.
The question is, does it work?
Short answer: yes, it can.
The scientific data and word-of-mouth stories from CBD proponents overwhelmingly state that CBD has anti-inflammatory, anti-oxidative properties that contribute to swift recovery from pain after an intense workout.
But it's not only facts and words – Some of the best performing athletes are now using CBD both before and after their workouts. Find out here why so is the case.
What is CBD, and how does it work?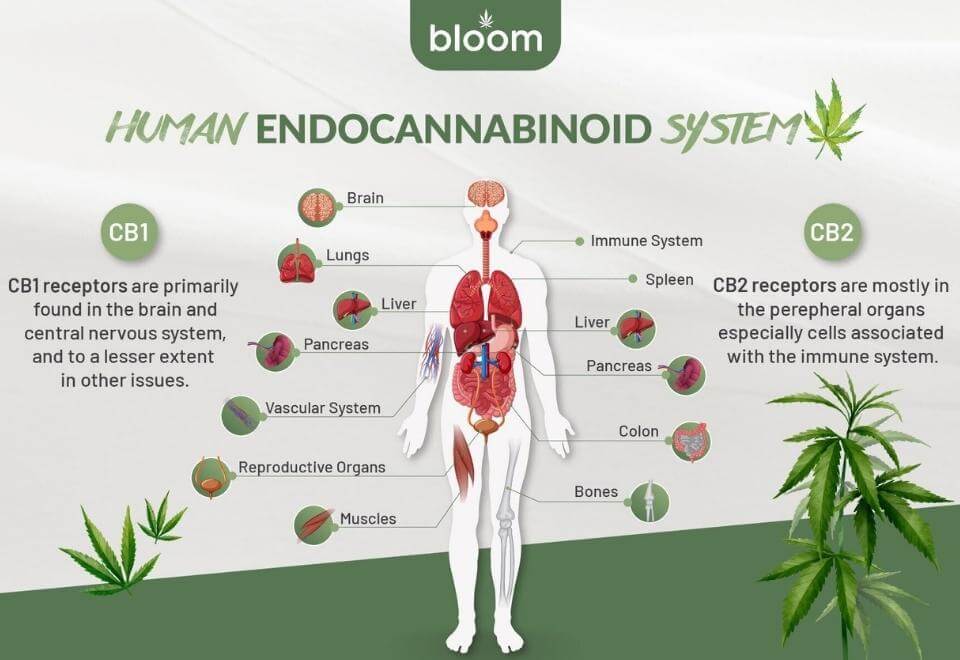 CBD, also known as cannabidiol, is one of the 100+ cannabinoids found in cannabis plants. Unlike its cousin THC (tetrahydrocannabinol) – the primary component responsible for the high feeling when consuming marijuana – CBD is non-psychoactive. Therefore, it does not get you high.
CBD is associated with several benefits, and scientists continue to research further how it can help the human body.
Cannabidiol does its magic in your body by interacting with the endocannabinoid system (ECS).
The ECS is responsible for maintaining the state of homeostasis, that is, keeping your body in check and everything is running smoothly. Suppose something happens to you – whether it is stress, injury, or any severe damage. In that case, the ECS kicks in, and with the help of the endocannabinoids (that's right, cannabinoids already exist in your body), it restores the order.
The system also regulates critical processes like sleep, mood, appetite, pain response, inflammation, immunity, and memory.
When you work out, you put your body through a lot of stress and effort. As a result, the pain and inflammation are often much more than your ECS can handle. That's why using external cannabinoids like CBD and THC can supplement your ECS's functioning and boost it to perform better and achieve homeostasis.
CBD for muscle soreness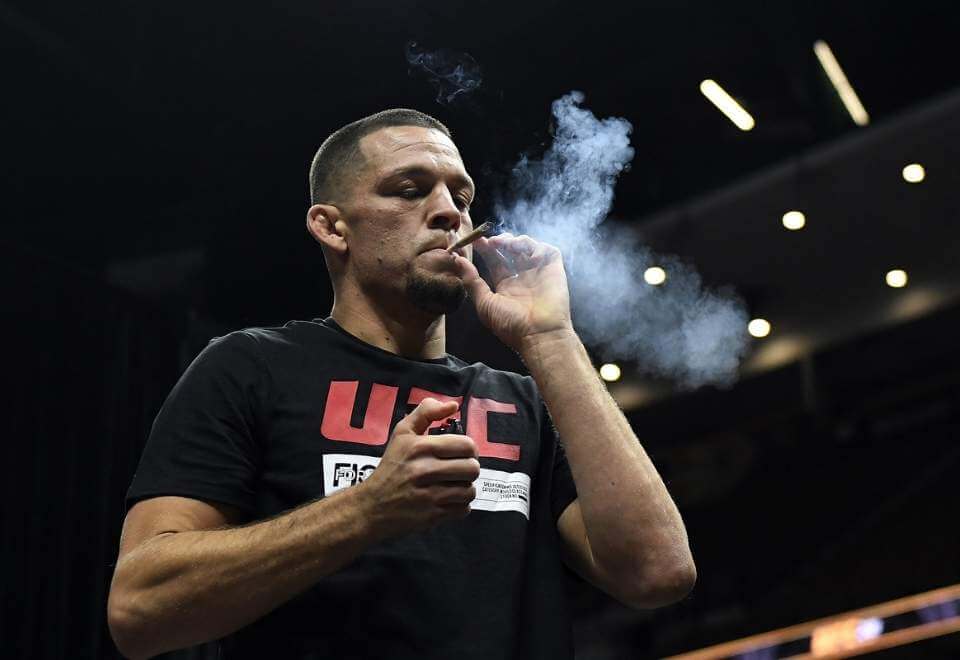 Pain relief is one of the most common reasons why people consume CBD. And the science of how it works is quite similar to how it helps with muscle pain.
You see, the endocannabinoid system has receptors – CB1 and CB2 – placed all over your body. CB1 receptors are located in your central nervous system, brain, and spinal cord, while CB2 can be found in your immune cells, bones, skin layers, organs, and limbs. Cannabinoids can attach themselves to these receptors and activate them to generate a response.
From the context of muscle pain, CBD can interact with CB2 receptors and tackle issues such as inflammation. And since inflammation is the cause of pain, CBD's anti-inflammatory traits can subsequently tackle pain.
The bottom line is CBD can help you recover faster from a workout. It is also for the same reason why many well-known athletes and sports personalities like Mike Tyson, Megan Rapinoe, Nate Diaz, and others are huge supporters of CBD.
Moreover, CBD is also an excellent alternative to opioids and other over-the-counter pain medications like ibuprofen, morphine, oxycontin, etc. These drugs can be addictive, and long-term, consistent use can be harmful to your body. On the other hand, cannabidiol is non-addictive, well-tolerated, and does the same job without messing with your body.
Improved sleep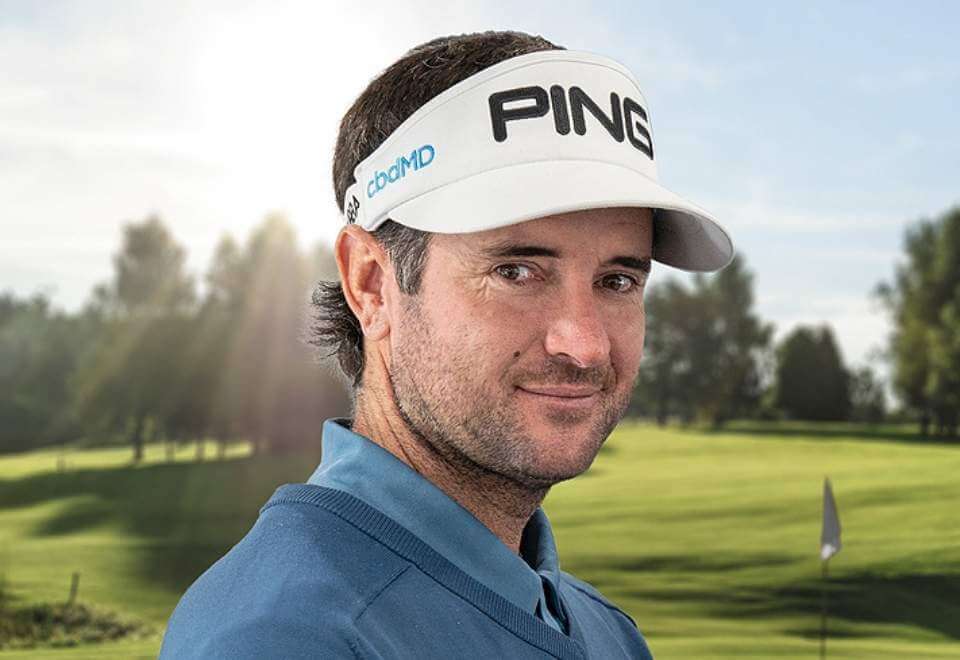 Sleep is at least as important, if not the most important factor for good results while exercising. During sleep, vital recovery takes place and this is the body's way of recharging, repairing and rebuilding your muscles and the nerve system.
Any athlete knows how important it is to get a good nights sleep before an important event. By taking CBD before going to bed you supply the ECS with extra cannabinoids which increases the quality of your sleep.
Additionally, CBD also targets the root cause of insomnia which is often connected to chronic pain, mental disorders like anxiety/depression/post-traumatic stress disorder and reduces stress levels.
CBD is recommended to be taken consistently since it helps long term effects on the body and mind. Research says that one night of bad sleep takes four to nine days to recover from. If you can manage to sleep consistently well it's a guarantee to see improvements on the track or in the mirror.
How to use CBD for muscle recovery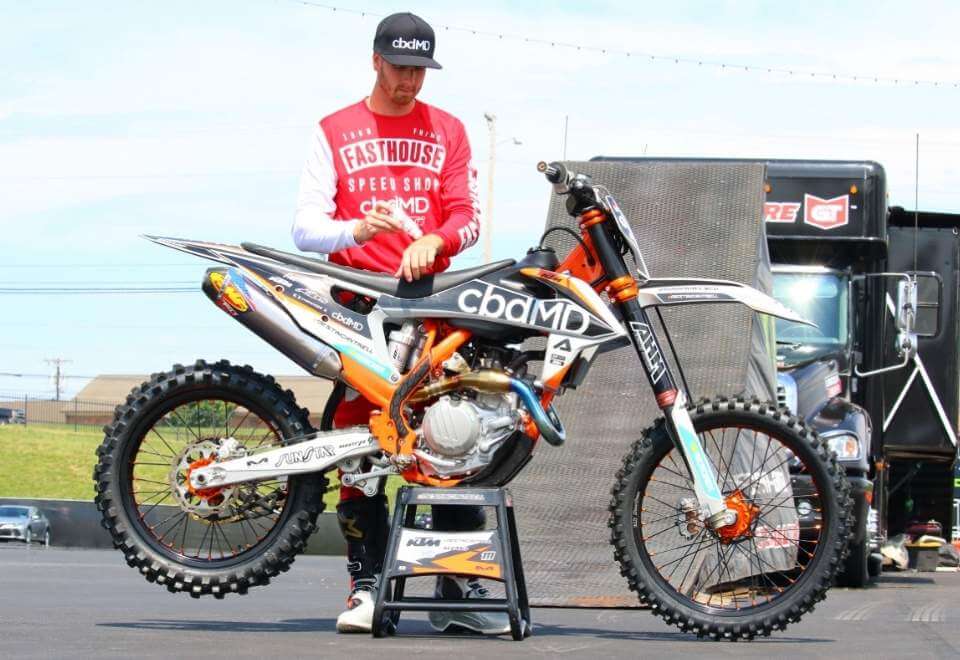 Generally speaking, there are several ways to take CBD:
Oils and tinctures
Topical creams and ointments
Edibles and gummies
Smoking and vaping
When it comes to post-workout recovery and muscle health, we recommend a blend of using topicals and tinctures.
One study suggests that taking CBD immediately after a workout can reduce soreness in your body. Similarly, another research suggests that topical CBD can help tackle inflammatory problems when applied to your skin.
Therefore, using a high-quality CBD topical on the affected area – calves, muscles, etc., should do the trick and provide immediate relief. This is because the CB2 receptors are also located in your dermal and epidermal skin – and CBD activates your ECS through them. All you have to do is gently massage the ointment on your skin till it is fully absorbed.
However, in some cases, like seeking comfort from joint pain, topical CBD may not fully reach your system due to low absorption. And in this scenario, you will be better off consuming CBD via oils or tinctures.
As for the dosage, this is something that you will have to figure out with trial and error. If you are using CBD oil, you may benefit from starting with 20-30 mg per day for a week and then increasing the dose in steps of 5 mg till you find something that works for you.
Is it legal to buy CBD?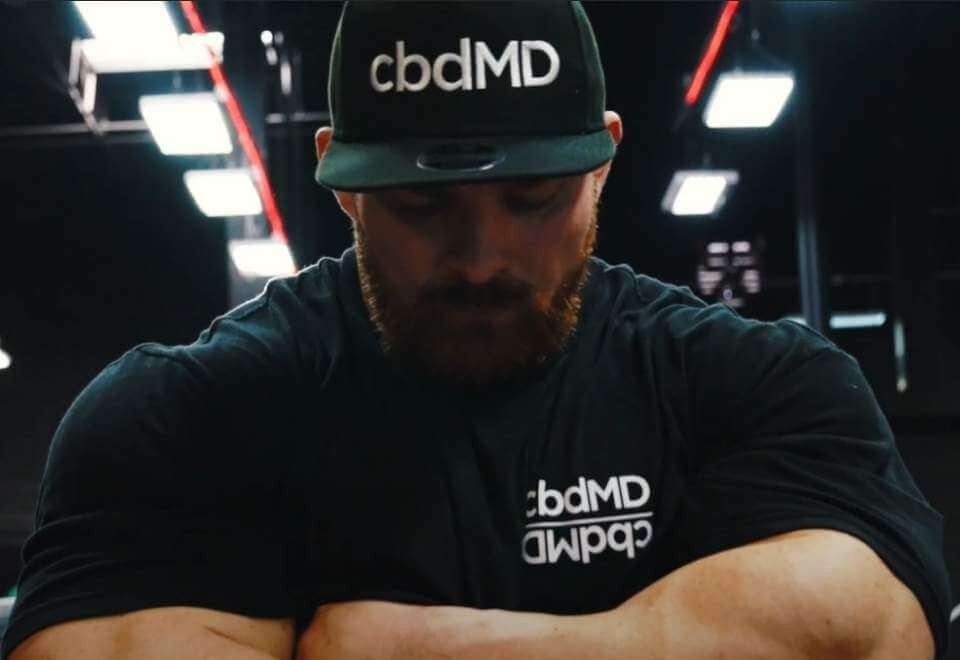 100% yes! The cannabis laws in Thailand were amended last year to allow the use of cannabidiol as an ingredient in edibles and cosmetics. As a result, you can buy and consume CBD oil and other similar products, as long as the concentration of THC does not exceed 0.2% by weight.
What about doping?
CBD is also not on the list of prohibited substances published by the World Anti Doping Agency (WADA). Since WADA is the benchmark for drug regulations in all professional sports competitions, you can rest assured that you will not fail a drug test if you use CBD as a part of your workout routine.
However, take care that you use broad or isolate spectrum CBD, not full-spectrum, as the latter contains THC – which is still prohibited.
So, whether you want to participate in a kickboxing tournament or compete as a professional weightlifter, adding CBD to your regimen should only help you perform better.
Parting thoughts
By now, we know that CBD has massive potential in serving as an anti-inflammatory drug. It can ease inflammation and reduce pain, thus leading to quicker, smoother recovery from an intense workout session. It can also boost your muscle recovery and ease soreness – one of the many reasons why famous athletes take CBD.
Moreover, it is also an excellent alternative to existing pain killers and opioids since it is non-addictive and does not carry any significant health risks. And not to be forgotten – a fully natural sleep supplement.
You can enjoy the goodness of CBD in many ways like oils, tinctures, gummies, edibles, teas, ointments, creams, and more. However, the best way to ease muscle soreness would be a blend of topicals and oils, as these have the highest concentrations.
Whatever may be the case, ensure that you buy the CBD product from a reputable, trusted source like Bloom. The effectiveness of CBD will depend on its concentration, and you want to make sure that you are getting a legit, unadulterated product free of additives or chemicals.