How Cannabis oil can help with pain management
CBD oil for pain relief is an alternative medicine that gives people a new lease on life. Derived from the cannabis plant, CBD does not cause the 'high' sensation, unlike its THC which is also found in the plant. It is non-psychoactive and is associated with a host of life-altering benefits, including pain management.
Cannabis has been used as a natural pain-relief supplement for centuries now. Even today, one of the top reasons people globally use cannabidiol is for pain, followed by anxiety and depression.
Even one of our co-founders uses CBD oil consistently for back pain.
He was suffering from chronic back pain for years and had racked up hospital bills, upwards of hundreds of thousands of bahts. Despite repeated consultations and prescription medication, there was no relief. And then came CBD which completely changed the picture.

Regular CBD consumption helped reduce back pain while promoting a calmer, peaceful state of mind.
A great thing about CBD oil is that it is non-addictive with no withdrawal symptoms. As a result, there is no scope for dependence or abuse – unlike many pain killers available in the market today.
CBD for pain relief: How does it work?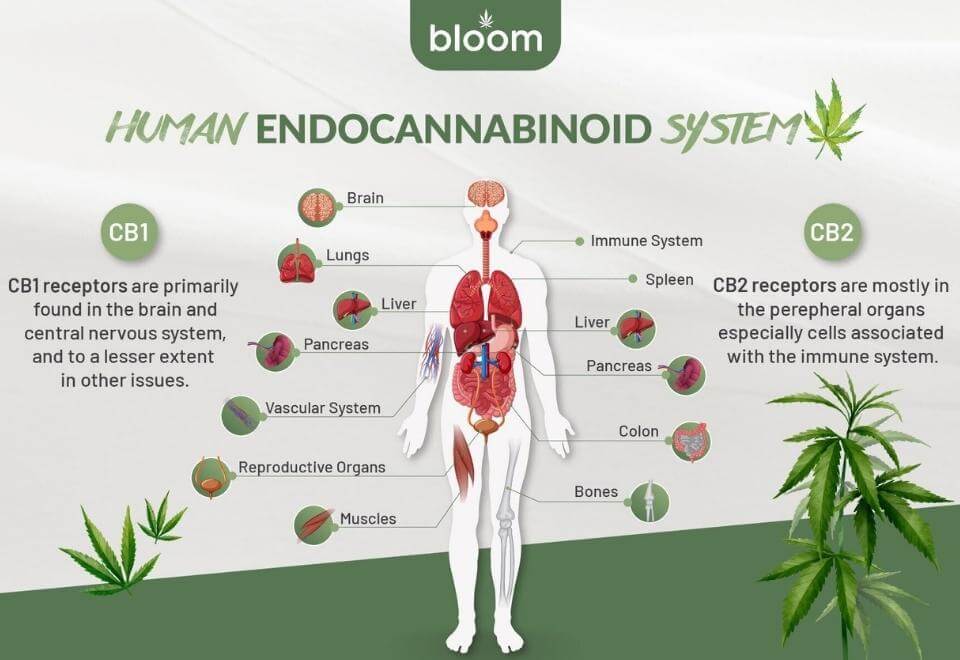 Cannabinoids, including CBD, interact with the body via the Endocannabinoid System (ECS). 
The ECS is crucial for the body's functioning and helps it maintain its state of homeostasis. It regulates various critical functions such as sleep, pain management, appetite, mood, reproduction, muscles, and much more.
This system is present throughout your body, including your brain, limbs, organ, immune system, etc.
The ECS also includes cannabinoid receptors (CB1 and CB2) through which cannabinoids do their magic in the body. Some cannabinoids like THC bind to the receptors directly while it is not the case with CBD.
Instead, cannabidiol interacts indirectly with the system by stimulating other components.
It is thought that CBD enhances the presence of anandamide in the body by allowing it to flow more freely. As a result, you may feel pain-relieving effects as anandamide is known to suppress pain.
Scientific research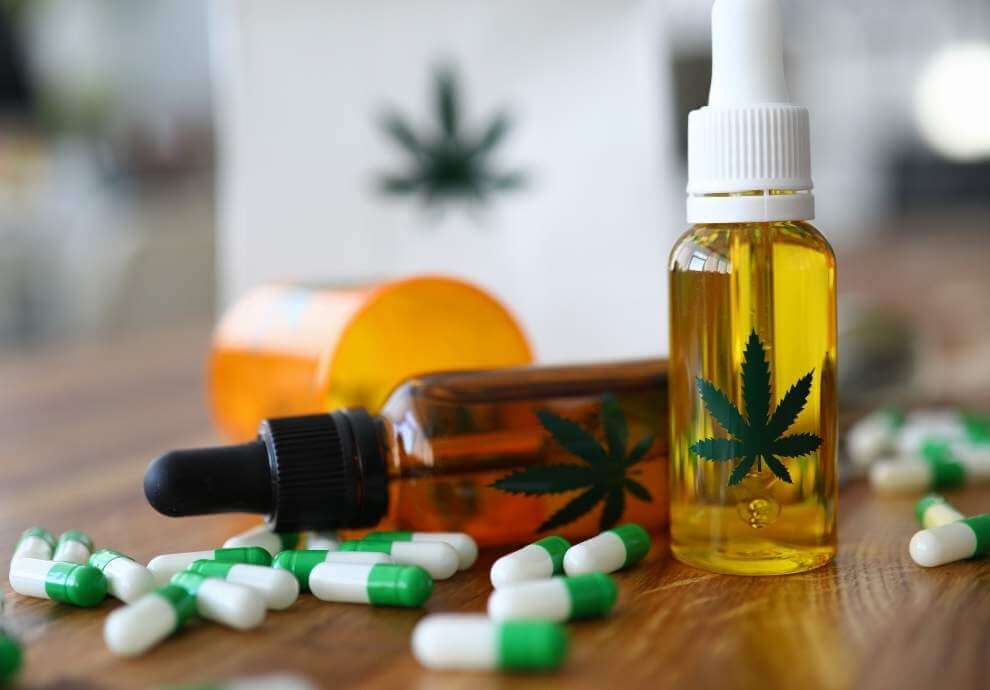 Plenty of research has been carried out on understanding the different pain-relieving effects of cannabidiol. The consensus seems to be that CBD has analgesic and anti-inflammatory effects – which means that it can help with the pain.
CBD for chronic pain
Chronic pain is nothing but long-lasting pain and can occur in any part of the body. Often in shoulders, knees, elbows or the back.
Several studies ranging from 1975 to 2018 have found that medical cannabis can be useful in treating chronic pain arising due to cancer, neuropathic problems, and fibromyalgia.

Similarly, looking purely at CBD, it has positive effects in treating long-term pain in the body.
Even chronic back pain is something that you can alleviate with CBD.
The reason is anti-inflammatory and anti-oxidative properties. In other words, CBD has all the makings of being an effective pain killer, minus the side effects or risk of addiction.
CBD for arthritis and joint pain
Many studies have suggested that cannabidiol can help with arthritis pain. The evidence seems to support the fact that frequent use of CBD can generate an anti-inflammatory response for arthritis treatment.
In a 2020 study, CBD showed success in treating inflammation due to rheumatoid arthritis.
The conclusions above validates that cannabis-based medicine Sativex was helpful in the treatment of pain caused by rheumatoid arthritis. Participants in that study experienced significant improvement in pain and sleep quality with mild to moderate side reactions.
CBD for neuropathic pain
You can also treat pain emerging due to neurological disorders with CBD oil.
A validated proof of this is the use of Sativex to treat pain due to multiple sclerosis. The US FDA approved drug is already in use in many countries and is also given to cancer patients to treat neuropathic-related pain.
Similarly, a 2020 study also concluded that topical CBD oil could provide pain relief in patients with peripheral neuropathy.
CBD has also shown potential in treating movement disorders like Parkinson's, Huntington's and others. Although additional studies are needed, however, the existing research supports the neuropathic pain benefits of cannabidiol.
How to use CBD for pain relief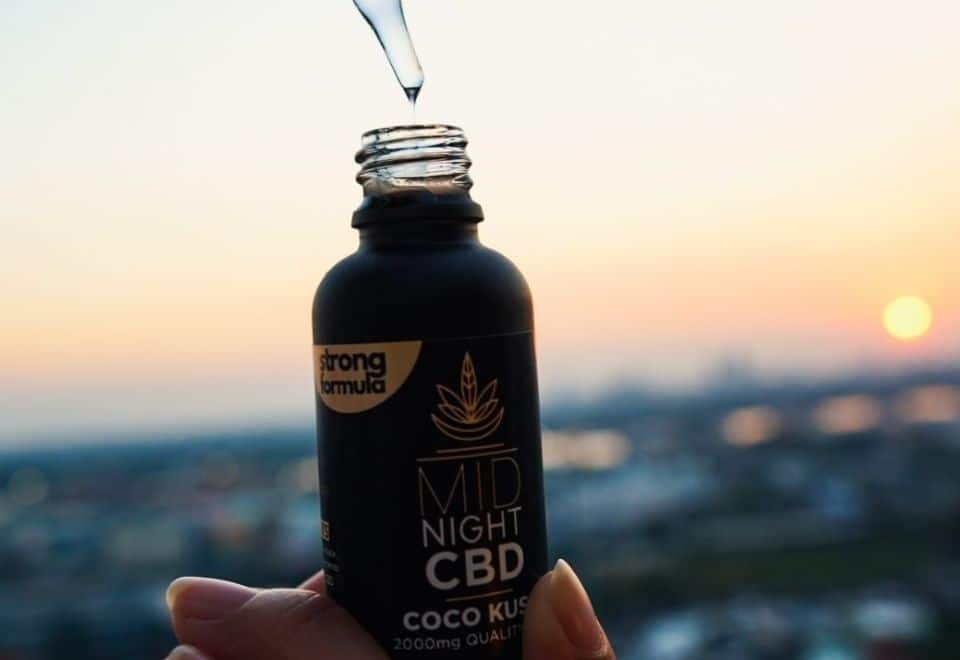 All right, there is no denying that CBD can suppress inflammatory and neuropathic pain. You have heard it from people, you have seen it in research. So now, let's look at how to use it.
Sublingually (by mouth): This method includes taking CBD oil, edibles, gummies, chocolates, and other products. CBD is absorbed through your stomach and the results will occur within 30-60 minutes. As for the dosing, start with 40 mg per day and work your way up till you find a dosage that works well for you.

Topically (on the skin): Popular topical products include CBD oil, lotion, balm, etc. Gently massage the ointment to the painful area for a few minutes. Repeat as needed.
Conclusion
The pain benefits of CBD have been long known and are now being studied with great enthusiasm. So if you are in pain yourself, give CBD oil a try.
We assure you – the cannabis extracts you can find at Bloom are some of the best in Thailand – you will not be disappointed.