From acne scars to a daily rejuvenating skin routine
Cannabis is making its way into everything – edibles, tinctures, or even clothing. Beauty and skincare is the latest industry that is starting to explore how to make the best of CBD.
These days, there are plenty of skincare products that contain CBD – praised for their advantages in helping you maintain healthy, beautiful skin. Whether it is serum, chapsticks, face cream, balms, moisturisers or body oils. – there is no shortage of options.
On this page, we take a look at how CBD can help you fight acne scars, psoriasis, eczema and generally how to make your skin more beautiful.
What is CBD?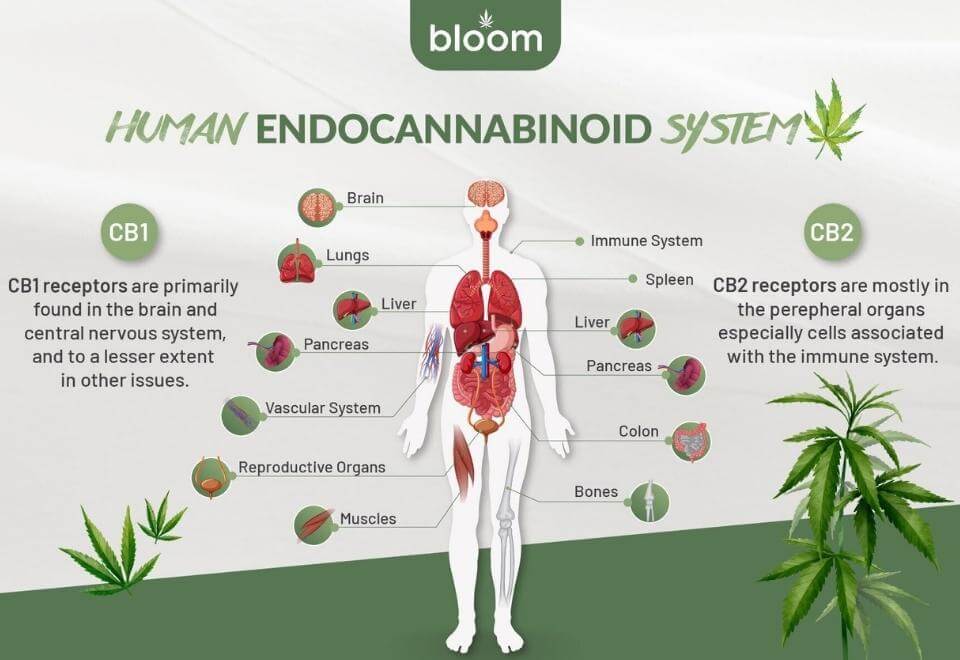 What's driving this new revolution in the wellness world is CBD, also known as cannabidiol. It is a non-psychoactive cannabis compound – one of the 100+ identified in the cannabis plants. CBD has proven health benefits that vary from relieving pain and inflammation to easing anxiety and depression and more.
Unlike THC, taking CBD does not get you high. In other words, you can experience the goodness of cannabis without the psychotropic effects.
It is precisely for this reason that researchers and lawmakers globally are decriminalising the use of CBD in everyday products. Even in Thailand, the cannabis laws were changed recently to permit cannabidiol's use in food and cosmetics.
CBD interacts with our bodies by way of the endocannabinoid system (ECS). The ECS is present throughout our bodies and contains a complex network of neurotransmitters (known as endocannabinoids) and receptors. Taking extra cannabinoids like CBD and THC is known to supplement our ECS.
How CBD can help your skin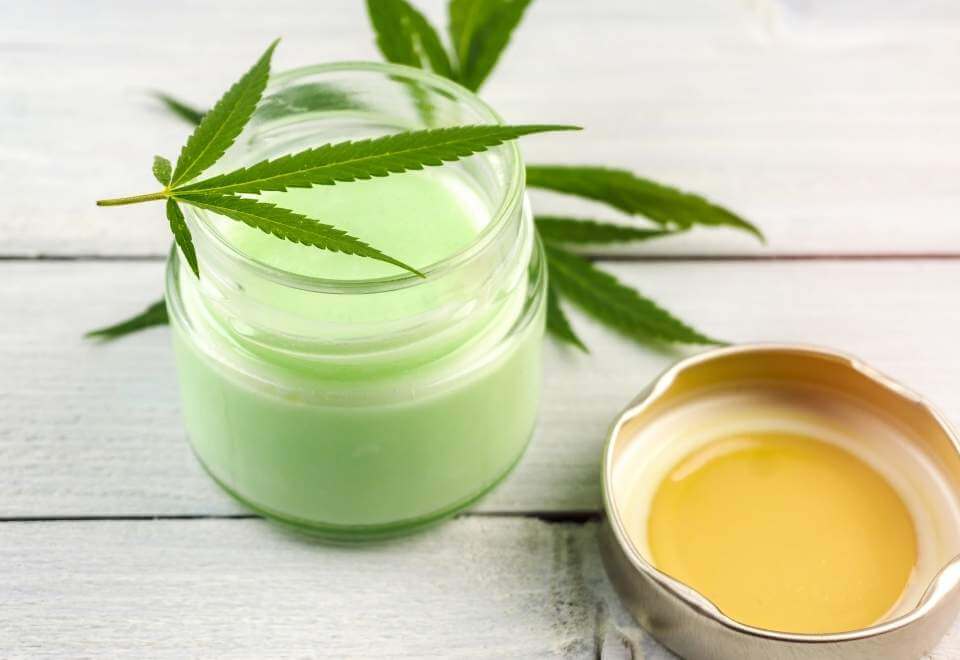 Well, given that CBD is helpful for us in many ways internally, there is no reason why it cannot do its magic on the surface too.
Our skin layers have the ECS receptors embedded in them (CB1 and CB2). Therefore, when we apply CBD topically, it leads to soothing effects. Additionally, CBD is also an excellent anti-inflammatory and antioxidative agent. As you may know, most skin conditions arise due to inflammation, so using CBD can tackle common skin problems like soreness and swelling.
Therefore, the therapeutic potential of CBD for skincare is limitless. The existing research is quite promising, and more are underway. Here is how CBD can help your skin:
Acne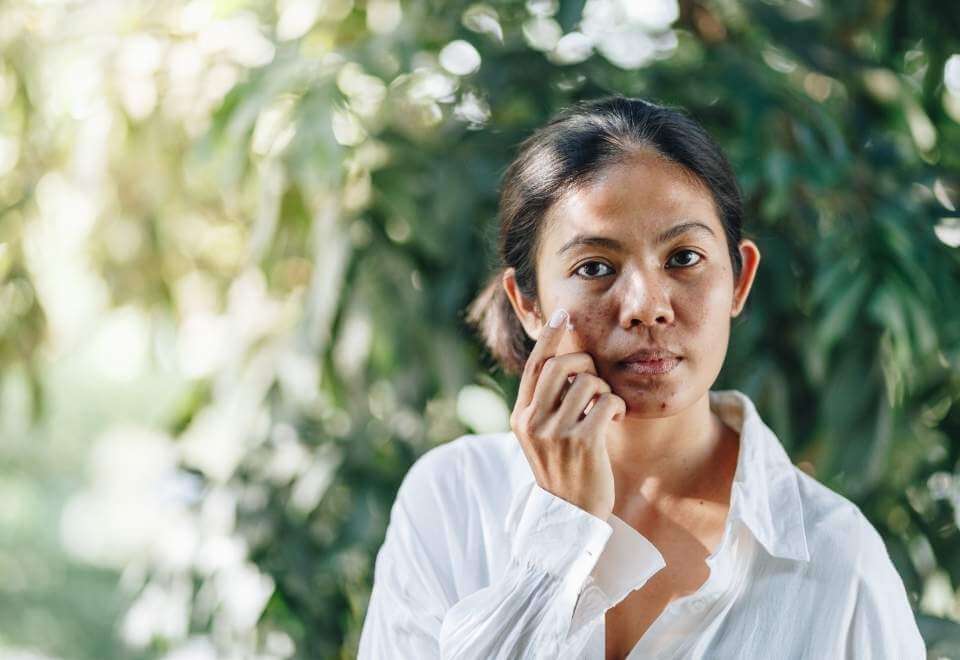 Acne is one of the most common skin problems. Research has shown that CBD can help reduce the production of sebum – the waxy, oily substance that creates acne.
Similarly, it is also possible to treat acne scars with the help of cannabidiol topicals and creams. Another review also notes that CBD's antibacterial and antifungal properties can assist in treating infections and the subsequent acne that arise on the skin.
Psoriasis and eczema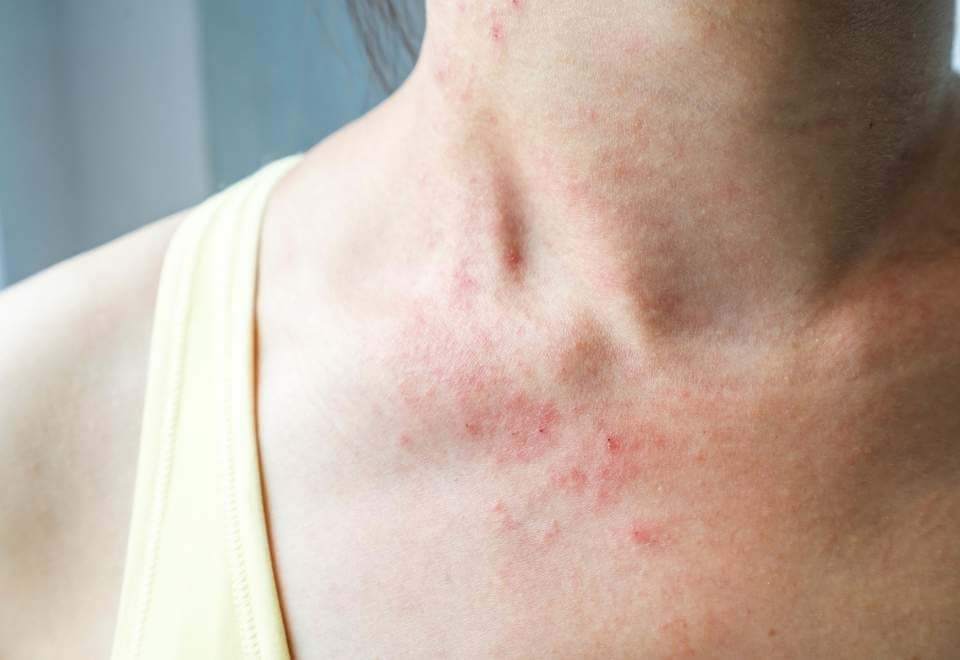 A 2019 review study observed that CBD could also be helpful in addressing common skin disorders like psoriasis, eczema, dryness, and itching.
This evidence is also in line with how many patients have experienced a cooling, soothing effect on their skin after applying a CBD topical. They have experienced a significant reduction in itchiness and discomfort from their skin conditions.
CBD can also serve as an excellent agent in the fight against ageing. Its anti-oxidant nature may very well combat the signs of ageing and prevent oxidative stress.
How to use CBD topicals for skin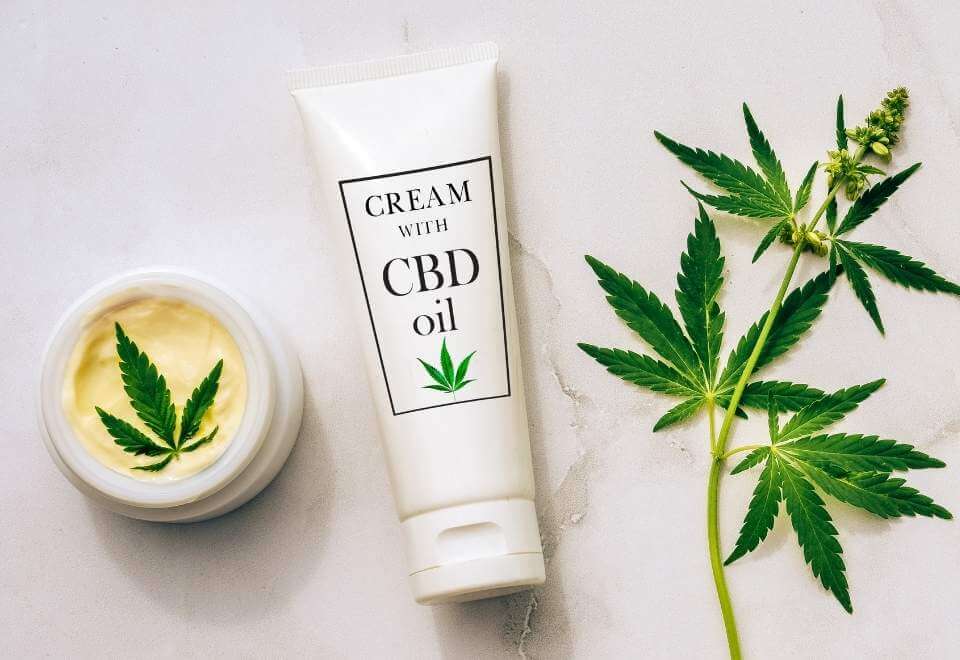 Cannabidiol skincare items such as creams, oils, and other ointments are meant for direct use on your face and body. Topically, CBD is safe for use, and if you do experience any side effects like rashes or itchiness, it may be due to other botanicals used in the product.
You can use it every day by incorporating it into your beauty regime. More often than not, the instructions will be mentioned on the product, but it is safe for use once or twice a day, preferably in the morning and in the night before going to bed. You may have to use it more often for severe conditions like psoriasis.
For best results, you may also contact your dermatologist.
The real question, however, lies in how to choose CBD skin products. Here are some quick tips:
Look for a broad-spectrum or full-spectrum product as these have the most amount of CBD, cannabinoids and terpenes. It is believed that cannabinoids work together better rather than by themselves, leading to more powerful benefits.
Go for the quality rather than quantity. Since the industry is unregulated at the moment, you want to ensure that the CBD topical you are buying comes from a reputable brand that follows good manufacturing practices and delivers a pure product rather than an impure one.
The product comes with a certificate of analysis and is third-party lab tested.
Then, you can also look at other aspects like reviews, ratings, potency, etc.
Moreover, cannabis is natural and comes from a plant that has been used for millennia by our ancestors for their problems. Therefore, CBD topicals serve as a good alternative to steroids and other medications meant to address skin conditions.
Parting thoughts
The fact that CBD has anti-inflammatory, anti-oxidant, and antibacterial properties make it a worthy rep in promoting our skin health. Going by the existing research, reviews, and word-of-mouth on cannabis topicals, people have found a great deal of comfort and relief from their skin disorders like itchiness, eczema, dryness, etc.
There is no reason why you cannot benefit from the same either, provided you choose the product carefully. Go with a trusted, reputed brand that is known to offer high-quality CBD skincare products that are pure and have been tested.