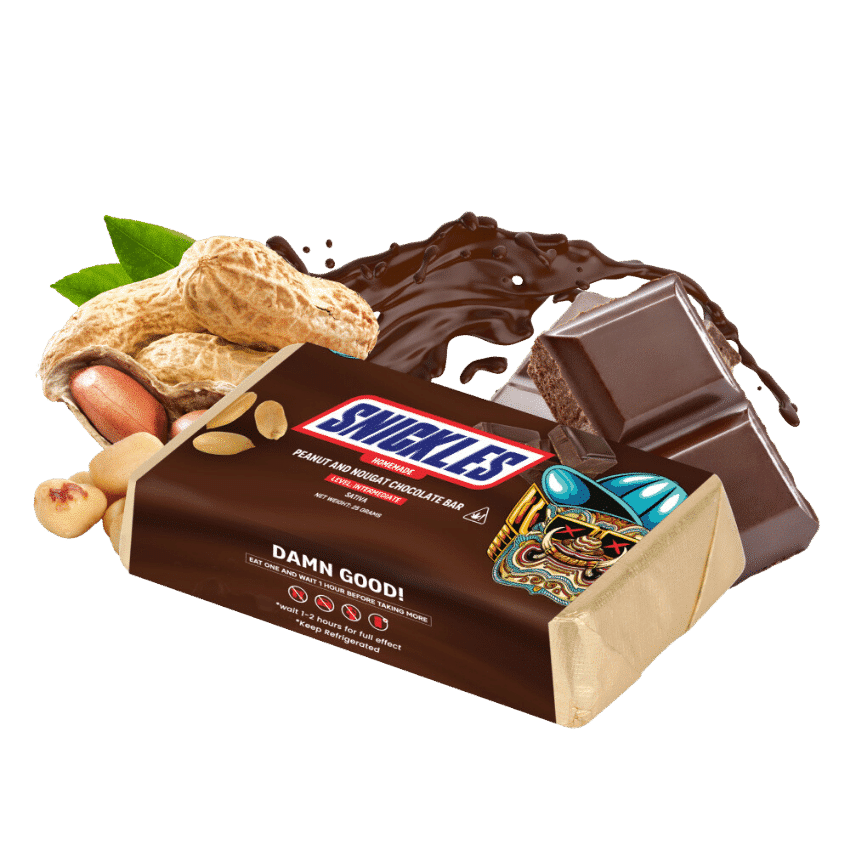 What is in our Local Boys homemade "BARS" – Snickles.
Weight : 25 gm
THC Content : Just enough for your delightful experience
Time Usage : Day time
Effects : Energetic & Uplifting
Strain Type : Sativa
Ingredients: Chocolate, Peanuts, Cream, Sugar, Glucose, Rice Bran Oil, Coconut Oil, Butter, Salt, Cannabis Trim
Nutrition Facts: Calories = 144 Trans Fat = 0%
Premium Ingredients crafted using Thai cacao, organic peanuts, and quality cannabis for an elevated snacking experience. Elevate Your Snack Time, Make your snack time exceptional with the nutty goodness and smooth high of Local Boys Snickles.